Philosophy
Holy Angels Academy is dedicated to the philosophy of educating the whole person.
Our Mission is to educate and form our youth by the means of Catholic schooling in the classical tradition, to prepare them to lead holy and honorable lives for God and country and thus attain the end for which they were created, that is, eternal happiness with God.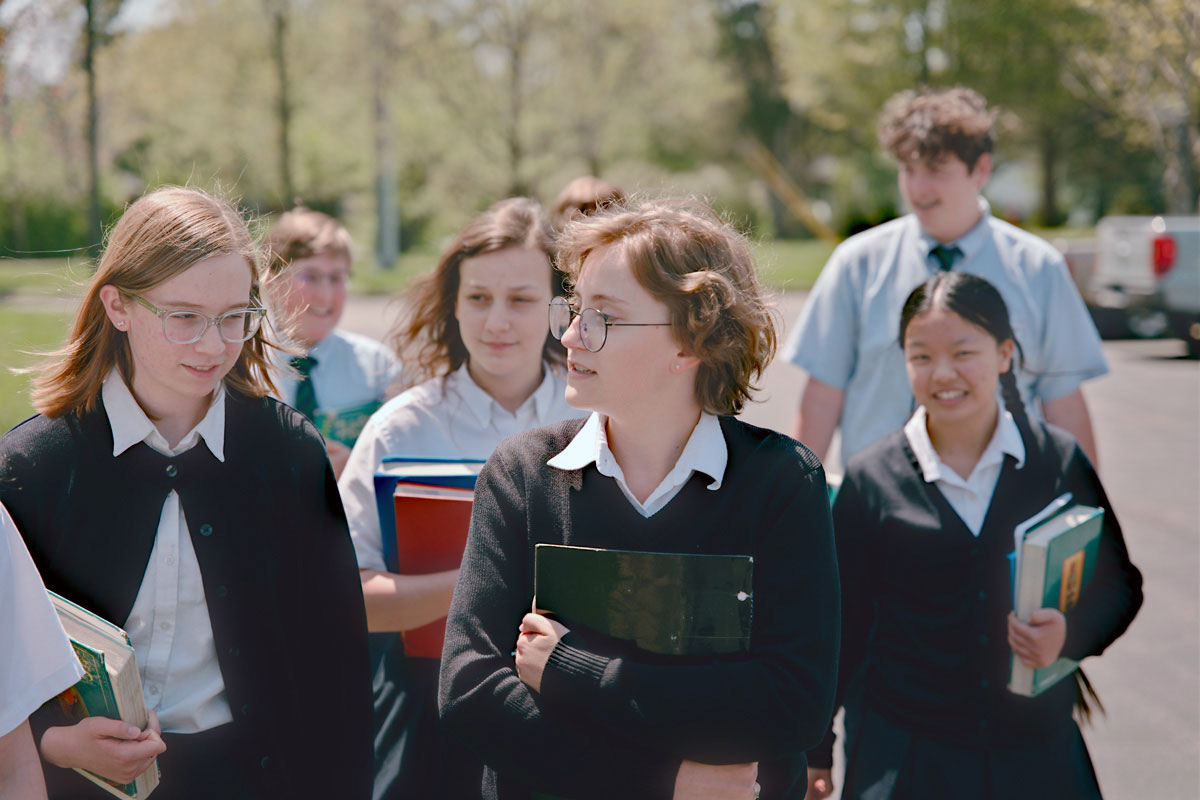 Our Objectives
This involves the harmonious development of the mental, moral, and volitional powers, and the spiritual, physical, emotional, and social capabilities of the students to prepare them to lead honorable and useful lives in order to attain the end for which they were created, that is, eternal happiness with God.
To this end, a Catholic education in the classical tradition, which endeavors to teach students how to think and what to do, and serves to train the mind in the pursuit of truth, goodness and beauty.
To teach God's Commandments and instill in the students a strong devotion to Christ and His Blessed Mother and to foster a faithful obedience to His Church
To recognize the dignity and worth of each child and to provide for individual differences
To unite the Academy with the home in the formation of the child's character
To develop creative minds and help each child learn to think and work alone and with others
To help each child develop a sense of accomplishment
To instill in each child the appreciation of a good Catholic education
To orient each child with a sense of responsibility and respect for others
"The best thing about Holy Angels Academy is I don't have to worry about people judging me."
– Christina, Sophomore
Take a Campus Tour
The best way to find out if Holy Angels is the right partner for you in the education of your child is to meet us and see our school for yourself.